Episode 4 "Bobby Driscoll": with Dave Bossert,
Director/producer Disney Animation Studios.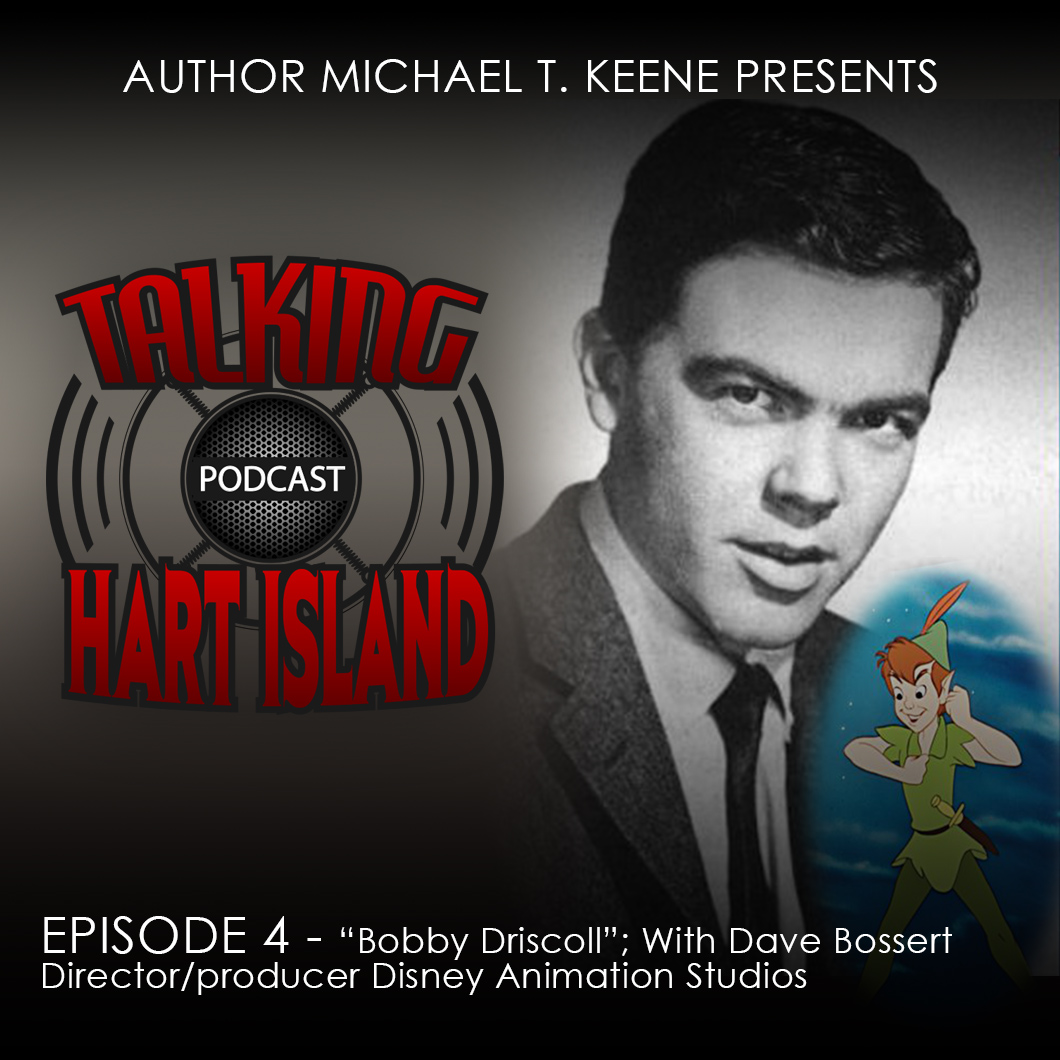 The clean cut child star with an impish, upturned nose, and beguiling expression was handpicked for an acting career by Walt Disney, himself—Of all the roles he played, Peter Pan seemed most like his alter-ego. He grew up—and worked—in Hollywood, but it might have been his Never-Never land. His is a story in a make-believe world; a world he could never leave behind. He would even go on to win the first Academy Award for a child.
But it would be his downfall….
In 1968, Bobby Driscoll's dead body was found by two boys exploring the ruins of an abandoned tenement in New York's Greenwich Village. The cause of his death was later determined to have been brought on by his addiction to heroin. He was just 31 years of age. Because, there was no one to claim his body, he was buried in a mass grave on Hart Island.
Michael T. Keene is the author of Folklore and Legends of Rochester, Murder, Mayhem and Madness, Mad~House, Question of Sanity, and now his new book, 
NEW YORK CITY'S HART ISLAND: A CEMETERY OF STRANGERS
Pre-Order a signed, soft cover copy of the book: New York City's Hart Island, directly from the Author
https://michaeltkeene.com/hart-island-soft-cover-book/
*Orders will ship on or after Oct 14, 2019
Learn more about Author / Host / Filmmaker Michael T. Keene
https://michaeltkeene.com/about/
Send questions / comments / suggestions to:
https://michaeltkeene.com/contact/
Connect with Michael T. Keene on Social Media
Twitter https://twitter.com/talkhartisland