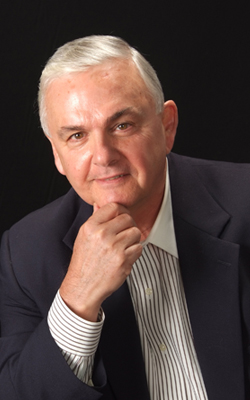 Michael Keene is the author of Folklore and Legends of Rochester, Murder, Mayhem and Madness, Mad~House, Question of Sanity, and now his new book, Vietnam Reflections. Michael is also the producer of the award-winning documentary series, Visions as well his recently released audio book, Anthology.
Although employed as a full time financial advisor for the past twenty-three years, Michael has combined his interests in local history, writing and film making in order to explore unique and fascinating chapters of 19th century Western New York folklore and legend.
The events that bubbled out of this period included the Anti-Masonic Movement, the origins of the Modern Spiritualist Movement, the Women's Rights and Abolitionist's Movements as well as the founding of seven new religions, sects and utopian communes.
If you would like to contact Michael directly at 585-737-4546 or by email at misterkeene@cs.com
What began as a hobby seven years ago has now become a grand obsession!
"Great!"
Emerson Klees, author: "The Crucible of Ferment",
New York's Psychic Highway
"Intense and suspenseful"
Nancy Rubin, author: "The Reluctant Spiritualist"
"Beautiful....and Haunting"
Ontario County Historical Society
"A gem!"
Rochester Council of the Arts
"A great story beautifully told"
Paul La Blanc, Documentary Producer of "Millions"
"Official Selection"
Great lakes International Film Festival
Finalist "Most Inspirational Film"
Moondance International Film Festival
Nominated "Best Animated Film"
Buffalo-Niagara Film Festival
Winner "Best of the Fest"
Rochester International Film Festival
Winner "Best Artistic Design"
Ocean City Film Festival
"Official Selection"
Cleveland International Film Festival
"Fascinating story with beautiful illustrations
and a thrilling musical score"
'Profile magazine'