Episode 31
"Potters Field(s)": with Andrew Berman,
Executive Director, Greenwich Village Society for Historic Preservation.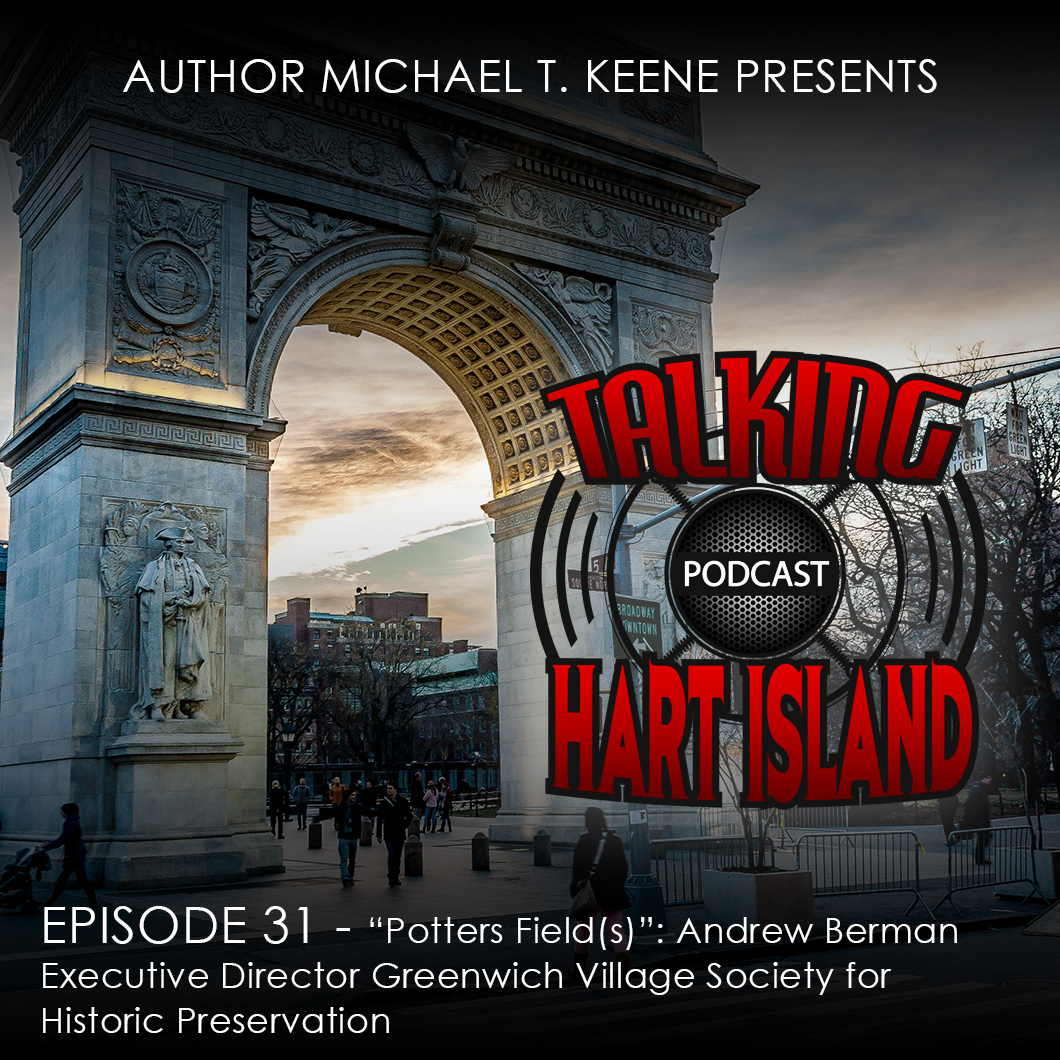 By the early 1800's New York City boasted a population of over 200,000, qualifying it as the largest city in the Western Hemisphere. As New York City's population grew, so did its number of dead. The fact that the number of interred, in Trinity Church's graveyard in 1822, was estimated at 120,000 was just that, an estimate!
New York City was facing an unprecedented crisis at an unprecedented speed. Existing accommodations in the city's burial grounds could not keep up with the staggering number of people dying. Other grounds in the city faced the same problem; among them were the North Dutch Church and St. Paul's, all within a close radius to Trinity Church. The solution to the burial dilemma would of course become the purchase of Hart Island in 1869.
Join us as Andrew Berman takes us on a tour of some of Greenwich Villages more notable cemeteries as well as other iconic landmarks of New York City.