Episode 2 "The Treasure of Hart Island": A Novel, by Mike Monahan.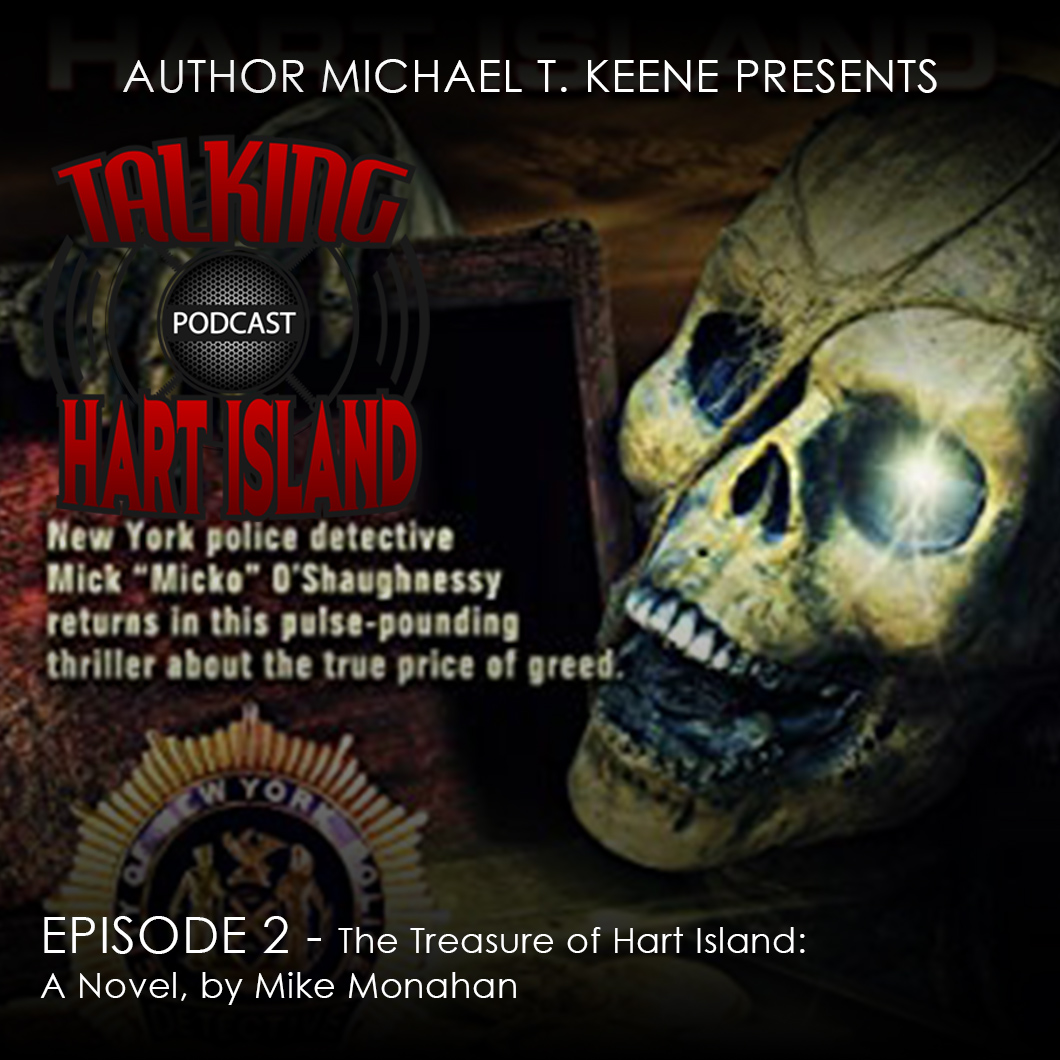 Hart Island is haunted by the spirits of the dead. It is used as a potter's field for indigenous peoples. Each grave is dug by the convicts on nearby Rikers Island. Underneath its sandy shores lie bones and death….. It also holds a secret.
Centuries ago, Captain Kidd himself hid his treasure on Hart Island. When a group of Rikers convicts stumbles on the first clue to its location, they find themselves in a dangerous race for the gold. The prison guards aren't exempt from the lure of the fortune, and as these disparate groups start competing for the gold, even more death, danger, and mayhem will come to the cursed island.